Back to Events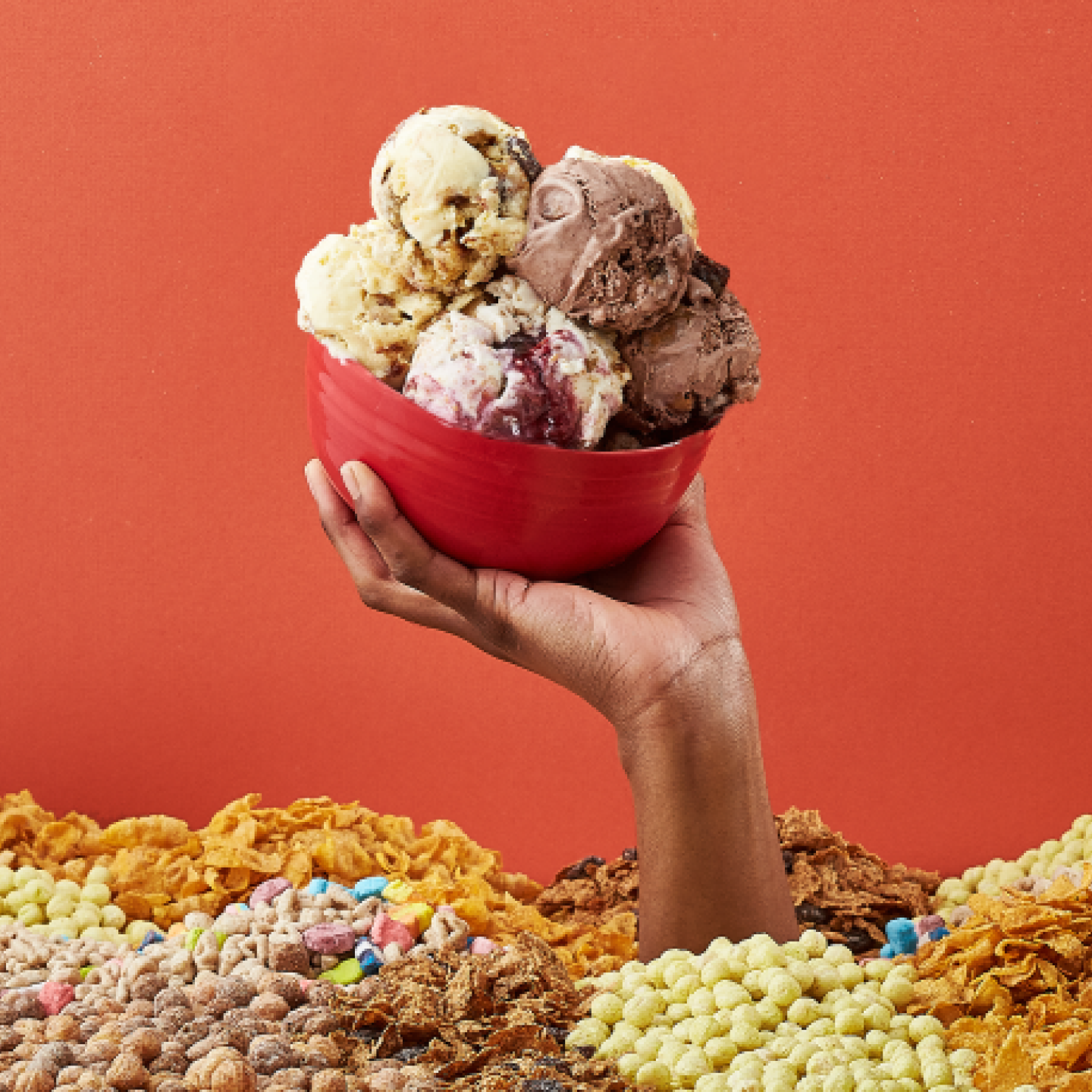 Events
Cereal-sly Delicious Series at Salt & Straw
Saturday, 10 am. You know where to find us. Cartoon marathons and mountainous bowls of cereal had childhood on lock come Saturday mornings. Join us as we steep and smash and whizz past dizzying worlds of technicolor, heading back to those magical mornings, but not before reimagining them with our own Salt & Straw twist.

Introducing the Cereal-sly Delicious Series, now available at Salt & Straw.
Pots of Gold & Rainbows
Hand-sorted rainbow marshmallows playfully tossed into an oh-so-sentimental cereal milk ice cream.
Rum Custard w/ Raisin Shortbread & Bran Butter
Intense dark chocolate ice cream Frosted raisin shortbread cookies folded into a rum custard ice cream and finished with bran butter raisin swirl.

Peanut Butter Brownie Cereal Puffs
Double-baked, chocolate peanut butter-glazed brownies tossed into peanut butter-marbled chocolate ice cream.

Cornflake Cookies w/ Marionberry Jam
Brown butter cornflake cookies folded into a malted cereal milk cream and finished with ribbons of bright marionberry jam.

OffLimits™ Zombie w/ Coconut & Pandan (v)
OffLimits™ Zombie Pandan cereal mixed into coconut muscovado ice cream and tied together with a ribbon of pandan swirl.