Back to Events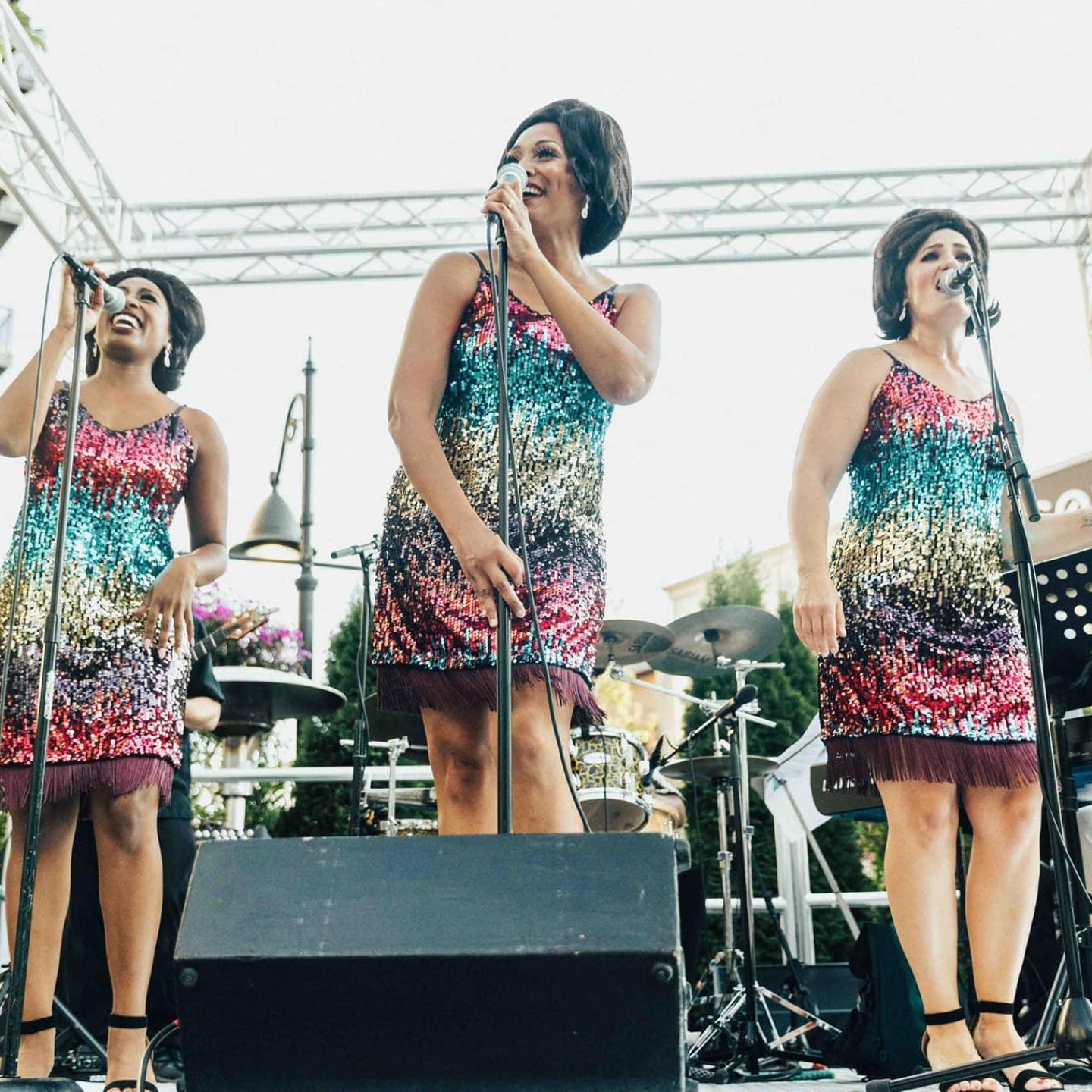 Events
Rock The Village presented by One Medical
Get ready to ROCK THE VILLAGE with us! Join us every Thursday night for our summer concert series, presented by One Medical, from June 22nd-August 10th (plus a special Saturday edition on July 8th). Enjoy live music while you grab ice cream from Salt & Straw, sit on the patio at Stack 571, Serious Pie, or hanoon, or even before a movie at Cinemark. All shows are from 7pm-8:30pm unless otherwise noted.
Check out our line-up:
Thursday, June 22nd, 6pm-9pm: Feed The Kitty
Thursday, June 29th: Roemen & the Whereabouts
Thursday, July 6th: Radio 80

SPECIAL SATURDAY EDITION, Saturday, July 8th:
-4pm-5:30pm: Brian James
-6pm-7:30pm: Calamity Jane

Thursday, July 13th: The Jewel Tones
Thursday, July 20th: Harmonious Funk
Thursday, July 27th: The Chancellors
Thursday, August 3rd: Chapter 5
Thursday, August 10th: Analog Catalog
About our sponsor:
One Medical is a primary care practice that provides membership-based and technology-powered primary care through our platform, which offers on-demand telehealth services and inviting in-office care, convenient to where people live, work and travel. One Medical has a ton of great benefits that make it faster, easier, and more enjoyable to get care.
Event Etiquette
Please keep the following guidelines in mind and be considerate of fellow attendees, while enjoying these events.

Seating is first come first served.
Use of plastic tarps, canopies, stakes, or ropes is not permitted
Umbrellas and canopies or other items obstructing views are not permitted
Alcohol is not permitted unless dining within a restaurant or restaurant patio
No smoking, vaping, e-cigarettes, etc.
Do not stand on or reposition the furniture
Do not tamper with speakers, electrical outlets, cords, or other equipment
Climbing on and/or walking through the center landscape is strictly prohibited
Sidewalks, crosswalks, ADA ramps, and other walkways must remain clear at all times.
Portable cooking equipment is prohibited.
Only authorized personnel are permitted on the stage.
Bicycles, skateboards, scooters (including electronic), skates, and or roller blades are not permitted along Seaport Way (concert venue).
Professional cameras or video equipment including drones or other similar equipment is prohibited.
Do not leave children unattended
Pets are welcome but must remain on a leash and in your physical control at all times
Owners are responsible for cleaning up after pets
Dispose of all trash in dedicated trash receptacles